Hybrid Positioning Engine (XPS)
KAILOS hybrid positioning engine is flexible and scalable as it can utilize various signals and sensors such as GPS, WLAN, Bluetooth, magnetometer, accelerometer and gyroscope for positioning.
In order to enhance the accuracy and reliability of positioning, the KAILOS positioning engine integrates various filters like signal filter, Kalman filter, delay filter and map matching filter. In addition, the KAILOS engine adopts a very unique similarity measure, which distinguishes it from other positioning systems.
---
Crowdsourced Radio map construction
Advantages
The most prominent feature of KAILOS is its automated radio map construction capability. KAILOS has the capability of building radio maps automatically using data collected from users through crowdsourcing. KAILOS divides an indoor area into moving and staying areas and then uses slightly different approaches for building radio maps at each area.
Moving area
Allies, stairs, lobbies are the spaces of moving areas. For the moving area, the KAILOS aligns, assembles fingerprint sequences to merge them into simple a graph, and then match the graph with the floor plan of a building for the location tagging of fingerprints.
Staying area
Staying area includes home, office, and store that are usually used for point of interests (POIs) of positioning service. The KAILOS constructs radio maps for those areas by utilizing the address information of users. The fingerprints collected at night time are considered to be collected at the home of users, and the location of the home is tagged as collected location of fingerprints.
Fingerprint similarity-based radiomap construction (Moving area)
Address-based radiomap construction (Staying area)
---
Location Service Platform
web-based floor plan(Map Construction) tool
Features of web-based floor plan(Map Construction) tool include:
You can easily connect website and construct indoor map without any installation.
We gives user friendly UI/UX, so ordinary person can also register indoor map with simple process.
We Provide Open API, which contains indoor map information, finding routes, the point of interests.
Register building
Register target building
Register floor plan
Upload images each floor plans
Register collect data plan
Draw walking-survey paths
Collect WiFi radio signals and sensor data
Select path and collect data.
Complete indoor radio map
Radio map contruction complete based on the collection of WiFi signals and sensor data.
Walking survey collector(WiFi signal, sensor data)
Improve the speed and save the cost of contructing radio map in walking
Collect fundamental data for enhanced localization results because smartphone collect not only WiFi(IEEE 802.11) radio signals but also various sensor data.
1.Select Floor Plan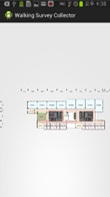 2.Choose Path
3.Collecting data
4.Confirmation collected data
5.Sending Collected Data to Server
Video clip - Data collect demonstration
---
Indoor & Outdoor Integrated Navigation
Indoor & Outdoor Integrated Navigation System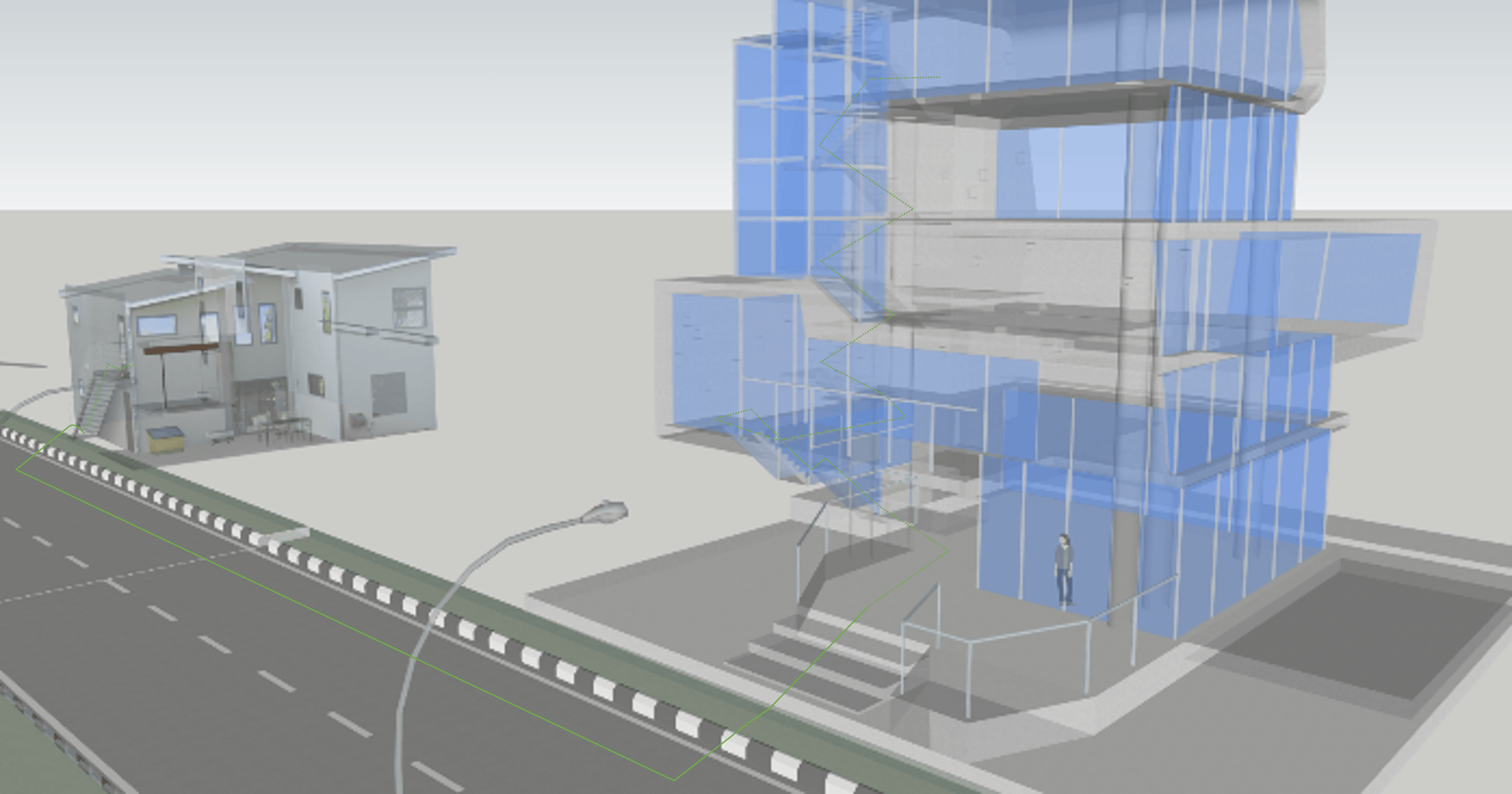 Navigation System extending regions which previous navigation(outdoor only) can reach.
Finding path from my home to another places, friends' house and any indoor places, navigator leads you to destination seamlessly.
KAIST indoor/outdoor integrated navigation service is scheduled to launch.
Indoor & Outdoor Navigation demonstration movie clip
Subway Navigation System
Experience indoor positioning technology easily through Subway station navigation system.
Display the movement of subway train person took, based on wireless network signal(ssid broadcast).
Alert user to arriving destination 1~2 stations before.
Devised and registered patents related technologies while developing 'Subway Narimi' mobile application.
The technology of subway navigation system tranfered 'smarter subway' application made by dopplesoft, which is popular application and is used about 5 million people.
COEX Indoor Navigation System
Developed COEX indoor navigation system introduced by the KBS 9 o'clock news at G20 summit
Collect Wi-Fi signals in COEX and construct radio fingerprint map. Estimate and reason the person's location with this.
Made and distributed android application providing person's location and the description of each place in COEX known as complex indoor structure.
This system served as 'mycoex' application. Anybody who want to use can download at android market and excute it.
---